TECHIRGHIOL THERAPIES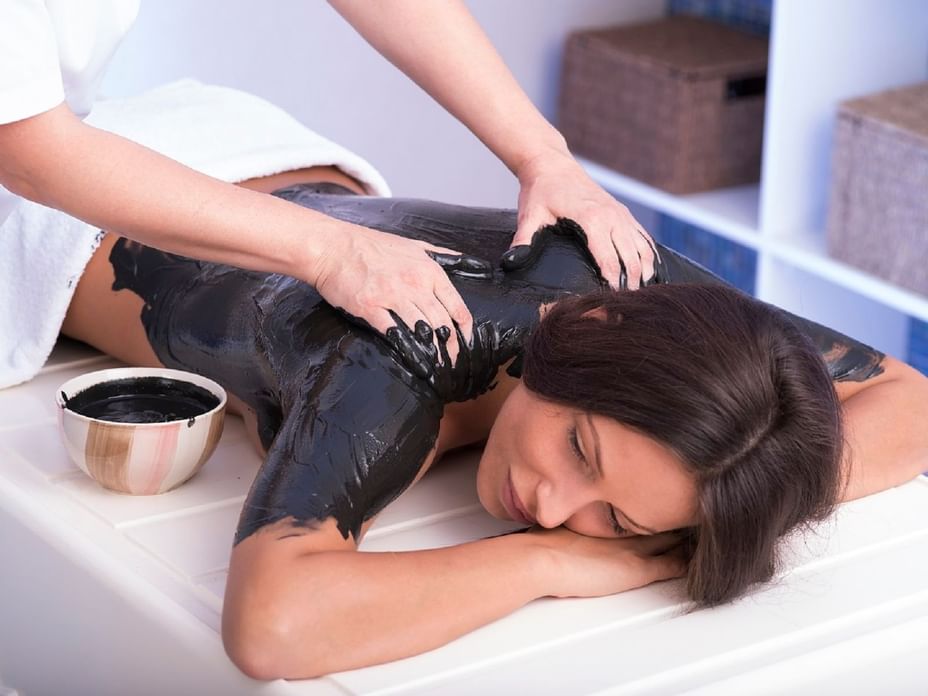 Treatments and massages with therapeutic and aesthetic effects, made with the famous sapropelic mud from Lake Techirghiol, Eforie Nord. Did you know that the sapropelic mud from Lake Techirghiol:
Detoxifies and exfoliates the skin?
Purifies and moisturizes the skin?
Relieves back and joint pain?
Reduces muscle contractions?
Stimulates peripheral circulation?
Is it ideal to get rid of unsightly cellulite?
MUD MASSAGE
Massage with special therapeutically and aesthetic effects using the world renowned sapropelic mud from Techirghiol Lake, called for good reason "black velvet". The mud is heated at 40°-45°C and then applied by specific massage maneuvers. It will caress your body with its pleasant warmth, relieve pain, muscle contractions, moisturize and make your skin smooth and glowing.
Body Massage
20 minutes
MUD BATH
A healing bath in a mixture of sapropelic mud and salt water from Techirghiol Lake heated at a temperature of 36°-40 ° C. The pleasant warmth will wrap your body and you will immediately feel how joint pain, muscle contractions, circulatory dysfunction and dermatological lesions (psoriasis) vanish by charm.
Body Treatment
20 minutes