MEDICA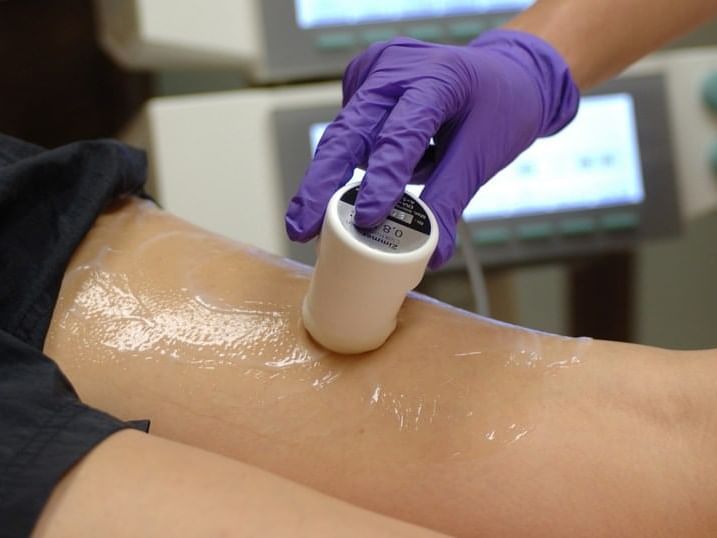 Stimulate the strength and recovery of your body, using the latest procedures.
Electrotherapy – reduces muscle pain and circulation issues through modern and uninvasive techniques such as laser treatment.
AEROSOLS
We maximize the therapeutic effects of sea water in the form of aerosols produced by an ultrasound device in the treatment of various respiratory diseases (chronic bronchitis, asthma, pulmonary emphysema, etc.) and ENT conditions (sinusitis, rhino pharyngitis, laryngitis, etc.).

Based on medical reccomendation
BIOPTRON
Activates body's healing power, treats skin conditions and reduces pain using photo-therapy. The polarized light beam deeply penetrates the tissue, thus accelerating the regeneration and balance of the body.
Photo-therapy
Based on medical reccomendation
ELECTROTHERAPY OR GALVANOTHERAPY
Electrotherapy: symptomatic treatment using proven combinations of galvanic currents, of low, medium and high frequency, ultrasound, low frequency magnetic fields and laser bio-stimulation.
The Galvanotherapy combines the action of continuous flow with the thermal effect of water in the 4 cells for the upper and lower limbs. Remarkable by its particular effects in relieving rheumatic, post-traumatic, neurological pain in the treatment of peripheral circulatory disorders..
Electrotherapy
Based on medical recommendation