TRIP TO BULGARIAN SEASIDE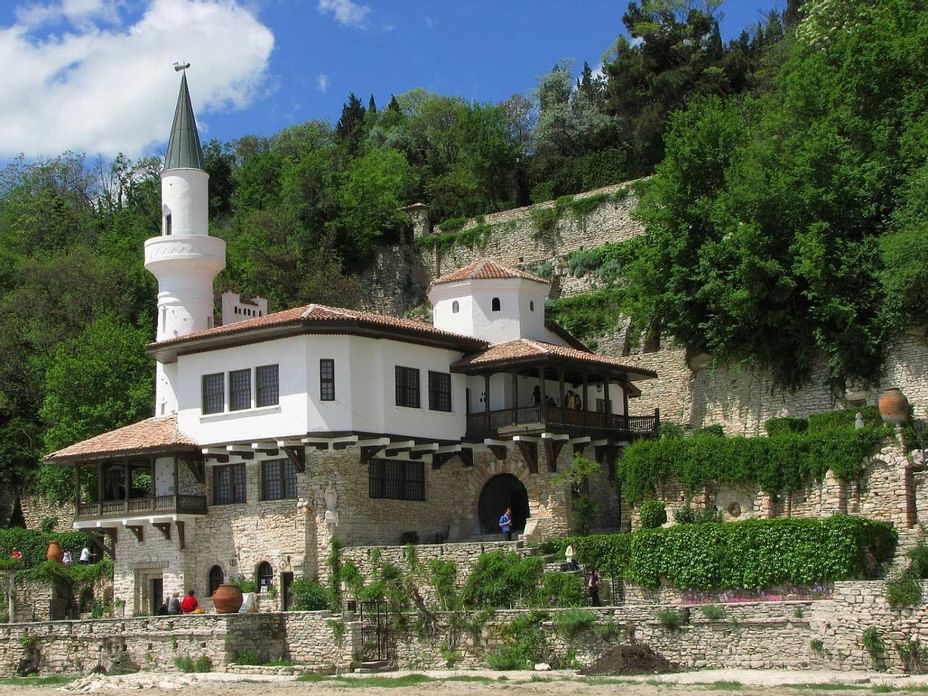 A visit to Balcic and the surrounding area, including Cape Kaliakra and the Golden Sands, reveals the beauty of the seaside located South of the Danube. The picturesque city of Balchik is located on the Black Sea coast, close to the Romanian border, dominated by the elegant shape of a castle used as a former royal residence. Queen Mary of Romania has also enjoyed the tranquility and beauty of the place surrounded by a vast exotic garden between the two World Wars.
Cape Kaliakra, located near Balchik stretches 2 km into the Black Sea and is about 60 feet above sea level. The inaccessibility of the place made it a great ancient fortress, the second major one after Tomis. At that time it was called Tirisis. A legend says that this fort has housed Lyzimah's riches, the successor of Alexander the Great. Currently, there is a small museum and ruins of the ancient fortress, various buildings, churches, Roman shared baths and fountains.
Golden Sands, the most popular Bulgarian seaside resort, is rightfully called like this due to the smoothness and beauty of its sand beach. Many consider the resort as fashion-conscious and luxurious with fine restaurants and bistros, coffee bars, pubs and fast-food restaurants as well as fish and Bulgarian restaurants with local and folk song performances and costumes in vivid colors.