COUPLES THERAPIES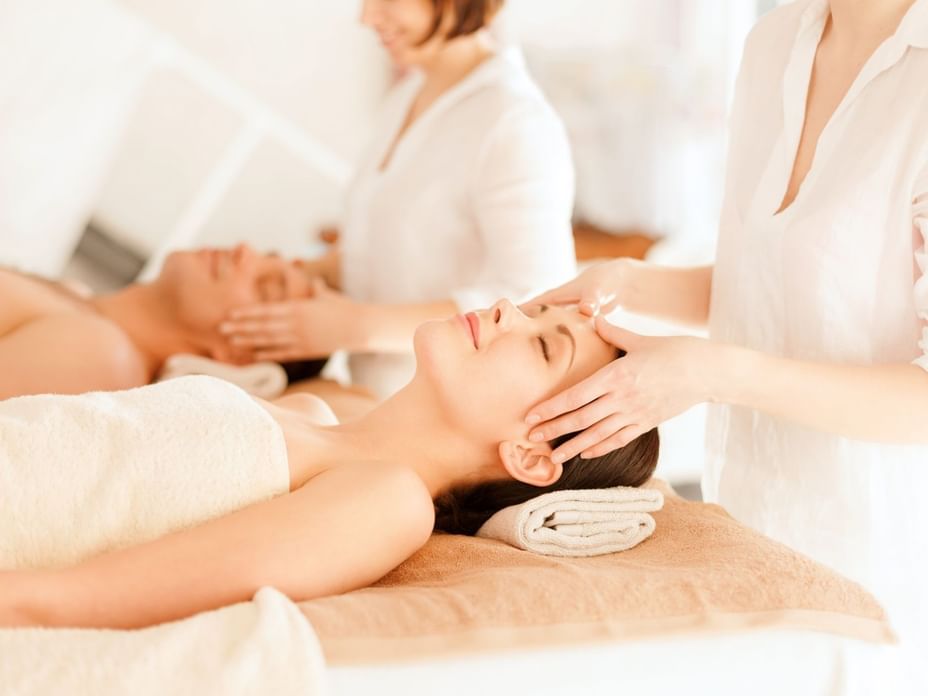 Relaxing rituals shared with your loved one.
SPA SUITE FORGET ME NOT
The ritual starts with a full body massage for each of the partners, followed by a shared plant bath with chromo and hydrotherapy and private time on the sofa enjoying a glass of champagne and a fruit platter.
Relaxing massage
120 minutes
DUO INTUITIVE
Personalized freestyle treatment mixing different massage techniques for a couple therapy with healing properties.
Relaxing massage
50 minute
DUOMIX
Love prevails even though our tastes differ. This therapy includes a relaxation massage and a deep tissue massage.
Relaxing massage
50 minutes