WELLBEING FOR MEN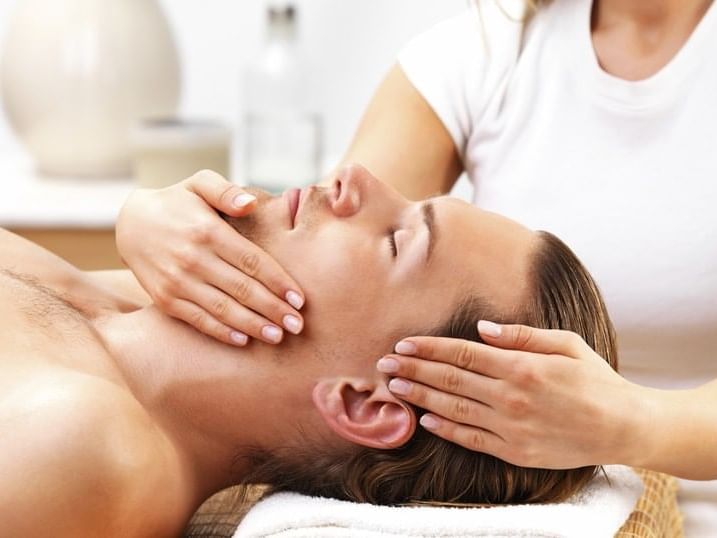 These relaxing, toning and rejuvenating treatments are created especially for men.
Wellbeing for Men – an energizing program designed specially for men that increases physical strength, resilience and vitality.
MAN KLAPP POWER
Ideal for male skin, this deep-cleansing, revitalizing and rejuvenating treatment reduces expression lines, making the skin look brighter. Complemented by the GK4 technology using ultrasounds, ionization and infra-reds, the face massage with products rich in minerals, vitamins, proteins, citric acid and hamamelis freshens the skin, enabling it to regain its elasticity and strength.
Facial Treatment
50 minutes