BODY RITUALS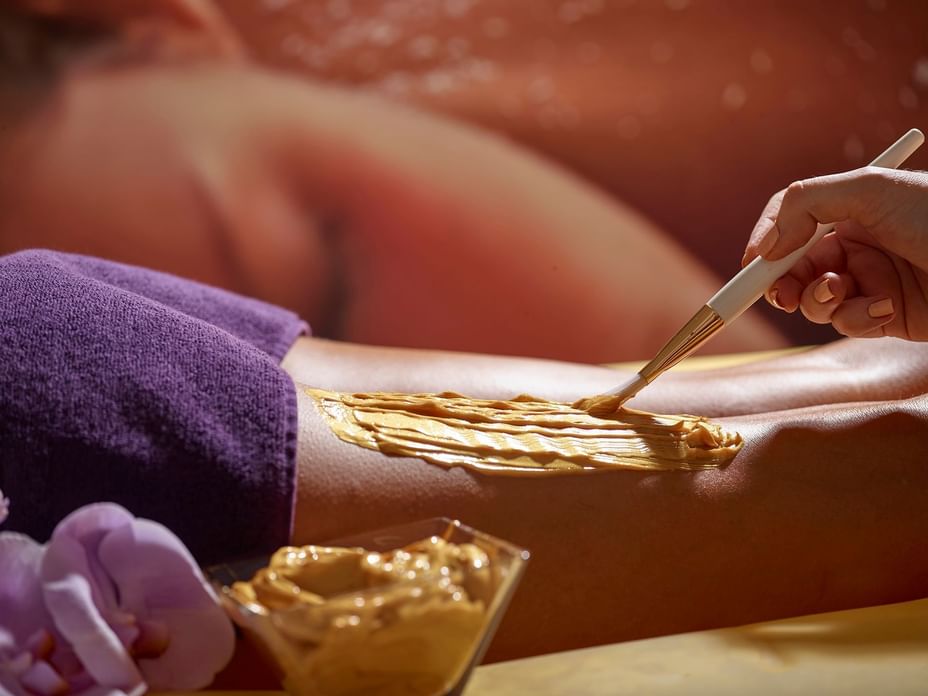 Body toning through treatments, exercise and personalized diets
The extra weight can be lost and the body toned with just a few days of fitness, swimming, professional massages, hydrotherapy and treatments using chocolate, caffeine, mud and seaweed.
THALGO SVELT SILHOUETTE
Thalgo body ritual, a remarkable body remodeling technique based on seaweed and active oxygen, with anti-cellulite, slimming and firmness effect. It includes body peeling followed by cellulite massage, serum application and body mask based on seaweed and active oxygen.
Body treatment
50 minutes
THALGO HEAVY LEGS RITUAL
Special treatment created by Thalgo Laboratories, which moisturizes, refreshes, soothes and relaxes legs and feet. A delightful therapy that removes fatigue and heavy legs and encourages you to walk on the beach.

Legs treatment
45 minutes
BODY RITUAL WITH ORGANIC HONEY
A sweet and cleansing experience combining a sugar and essential oil exfoliation with an anti-cellulite nutritious massage followed by an organic honey wrapping. A delight for the skin and senses that connects you with the infinite mystery of nature.
Body ritual
50 minutes