WELLBEING
Spa hotels in Romania
Ana Hotels proudly offers some of Romania's premier spa destinations, with experiences as varied as they are exquisite: revitalizing balneal and medical therapies in Eforie Nord, wellness and relaxation treatments in Poiana Brasov and urban spa escapes in Bucharest.
POIANA BRAŞOV
Mountain Destination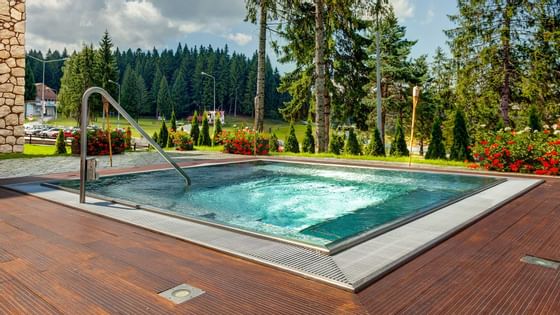 ANA HOTELS SPORT POIANA BRASOV - Sport Wellness Spa
As a haven for relaxation, Sport Wellness Spa takes your senses on a journey that revitalizes your body, mind and spirit with massages and stress-relieving therapies, facials using organic ingredients, body toning, anti-ageing, and men's energizing treatments.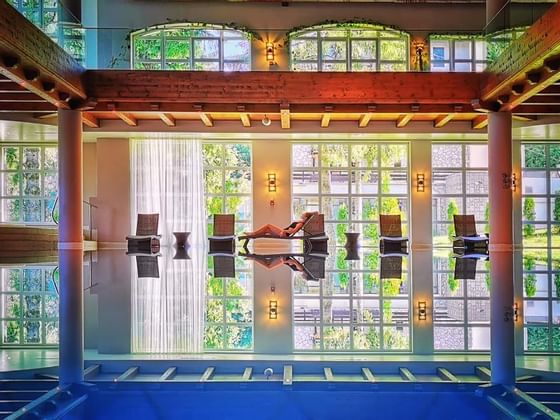 ANA HOTELS SPORT POIANA BRASOV - Indoor swimming pool
The benefits of pool therapy are widely known, and include increased muscle relaxation, enhanced flexibility, relief from joint pain, and a rebuilding of strength after injury. Partake in a refreshing swim or a tranquil soak in our indoor swimming pool – followed by a soak in our Jacuzzi – and harness the healing power of water!
BUCHAREST
Business & City Breaks Destination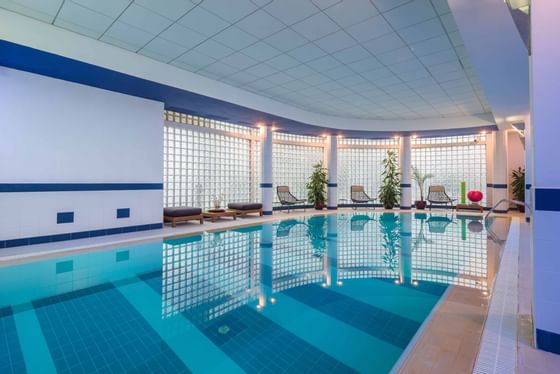 SPA INTERCONTINENTAL ATHÉNÉE PALACE BUCHAREST
Whether you want to maintain your physical condition or spend time with your family at the indoor pool, take advantage of the modern facilities at the Spa InterContinental Athénée Palace Bucharest. After the gym, pamper yourself with a massage or relax at the sauna or steam bath.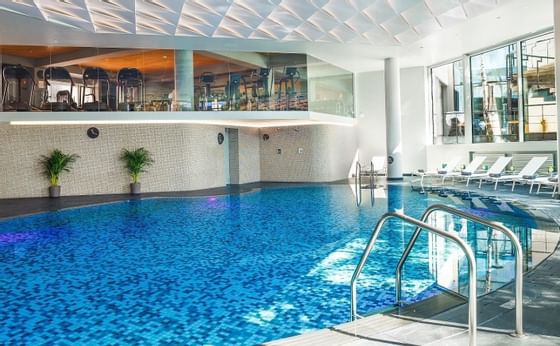 ANA WELLNESS & SPA - at Crowne Plaza Bucharest
Sheltered by a lush pine garden and lightened up by the airy sunlight streaming through the leaves, Ana Wellness Spa's universe echoes an idyllic wondering through the deep forest, where every path leads you to a more balanced, healthier and happier version of your existence.
EFORIE NORD
Seaside Destination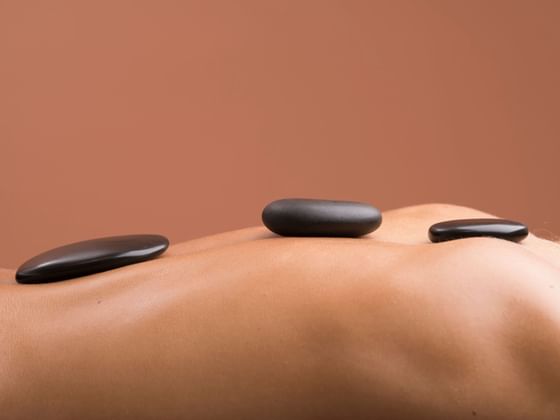 ANA HOTELS EUROPA EFORIE NORD - Ana Health Spa
Ana Health Spa offers the elegance and harmony of a modern temple for relaxation, wellbeing and beauty right by the sea. The traditional spa therapies are combined with innovative procedures using the fresh ionized air, seawater and the organic silt from the Techirghiol Lake, ideal for revitalizing the body, mind, and spirit.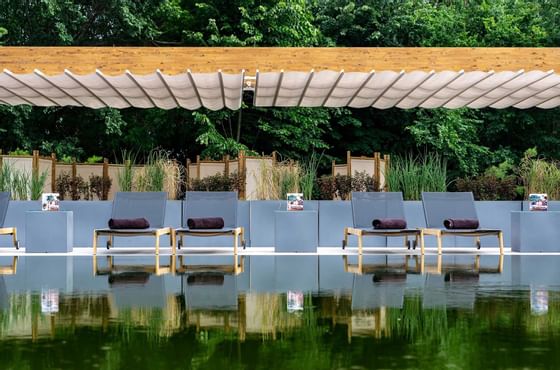 ANA HOTELS EUROPA EFORIE NORD - Techirghiol Pool
Enjoy the benefits of mud treatment at the Techirghiol Pool, located next to the Ana Health SPA in the lush garden of Hotel Europa. Here you will find an outdoor water pool from the Techirghiol Lake, a dedicated area for mud applications, salt water bathing bins and an elegant sunbathing space.