YOUR EVENT IN THE HEART OF ROMANIA
Discover our Braşov meeting rooms
With 11 versatile meeting rooms and a unique location in central Romania, Ana Hotels Sport provides various settings for business meetings, weddings and events. Most of our meeting rooms provide natural light, and all offer state-of-the-art technology. Organize a seated conference for up to 450 attendees in our Ana Ballroom venue, or a lavish standing reception for up to 500.
MEETING & EVENT FACTSHEET
REQUEST FOR PROPOSAL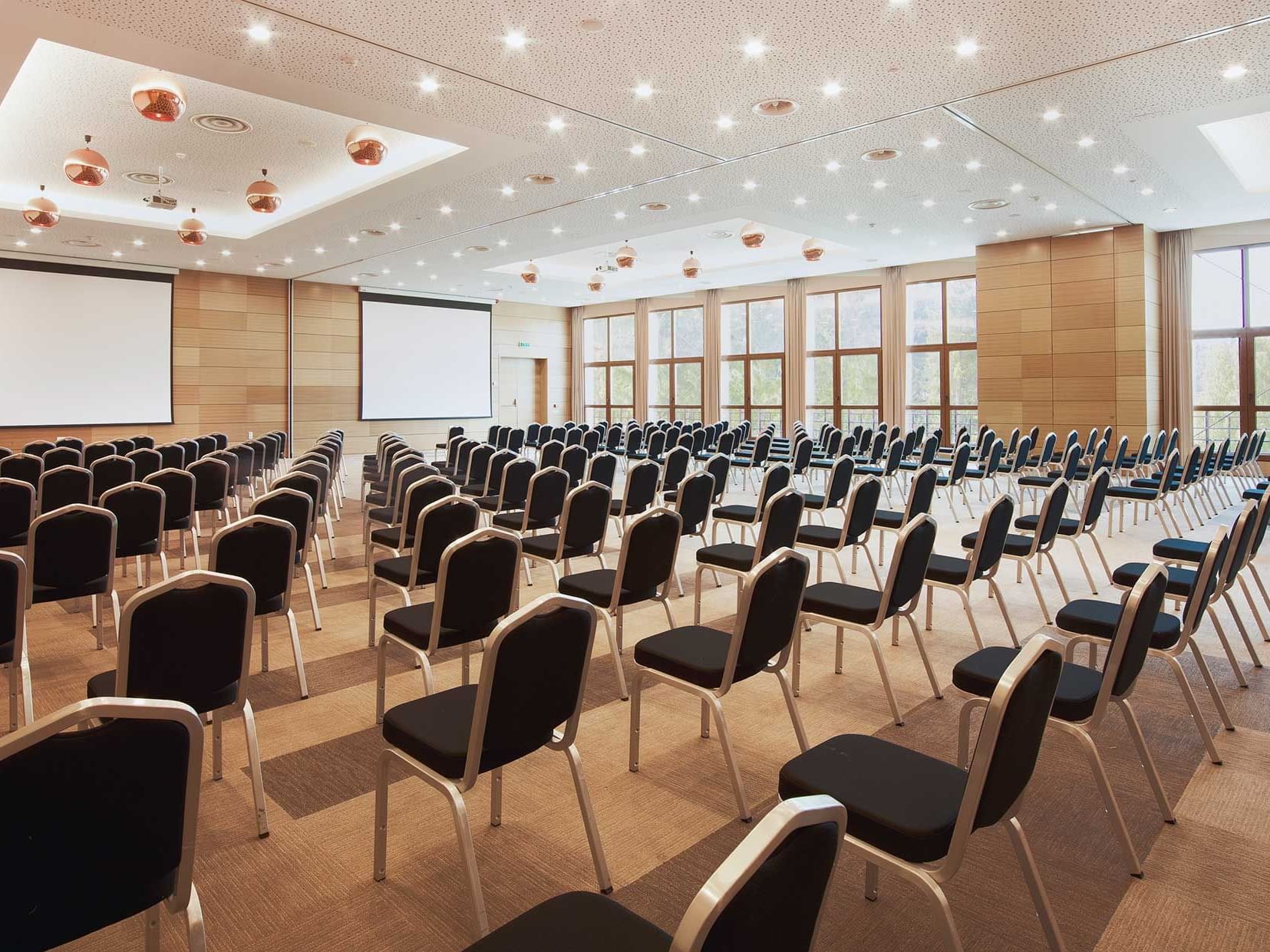 ANA BALLROOM – 3/4 MODULAR ROOM
Boasting an impressive terrace and views across the fir forest, Ana Ballroom is suitable for a wide variety of events. The multi-purpose space includes a foyer for coffee breaks and can accommodate conferences, parties or special events. It features state-of-the-art audiovisual equipment and Wi-Fi access.
THE FOYER – PREFUNCTION
With its cocktail-style design, the Ana Ballroom foyer can accommodate conference presentation stands or registration areas; it's also a good spot for a relaxing coffee break. For private parties and events here in Poiana Brașov, the foyer can be used as an elegant reception space.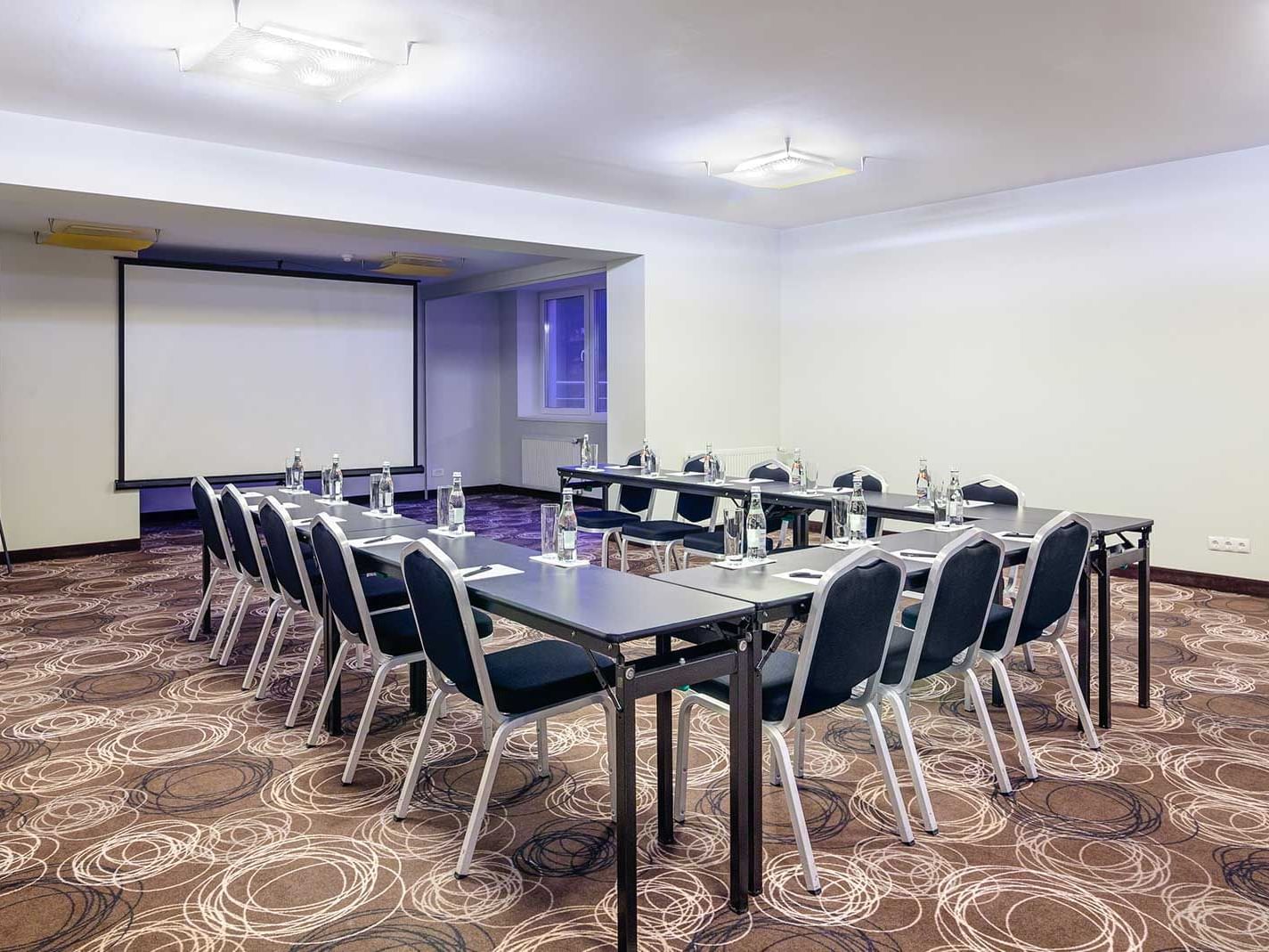 SPORT M/1
The workshops, seminars, and private events organized in the warm ambiance of this mezzanine-level room benefit from the full range of amenities, including Wi-Fi access, state-of-the-art audiovisual equipment, flipcharts, and stationery. Guests have access to a cozy terrace, where they can enjoy the fresh air of the nearby forest during a relaxing coffee break.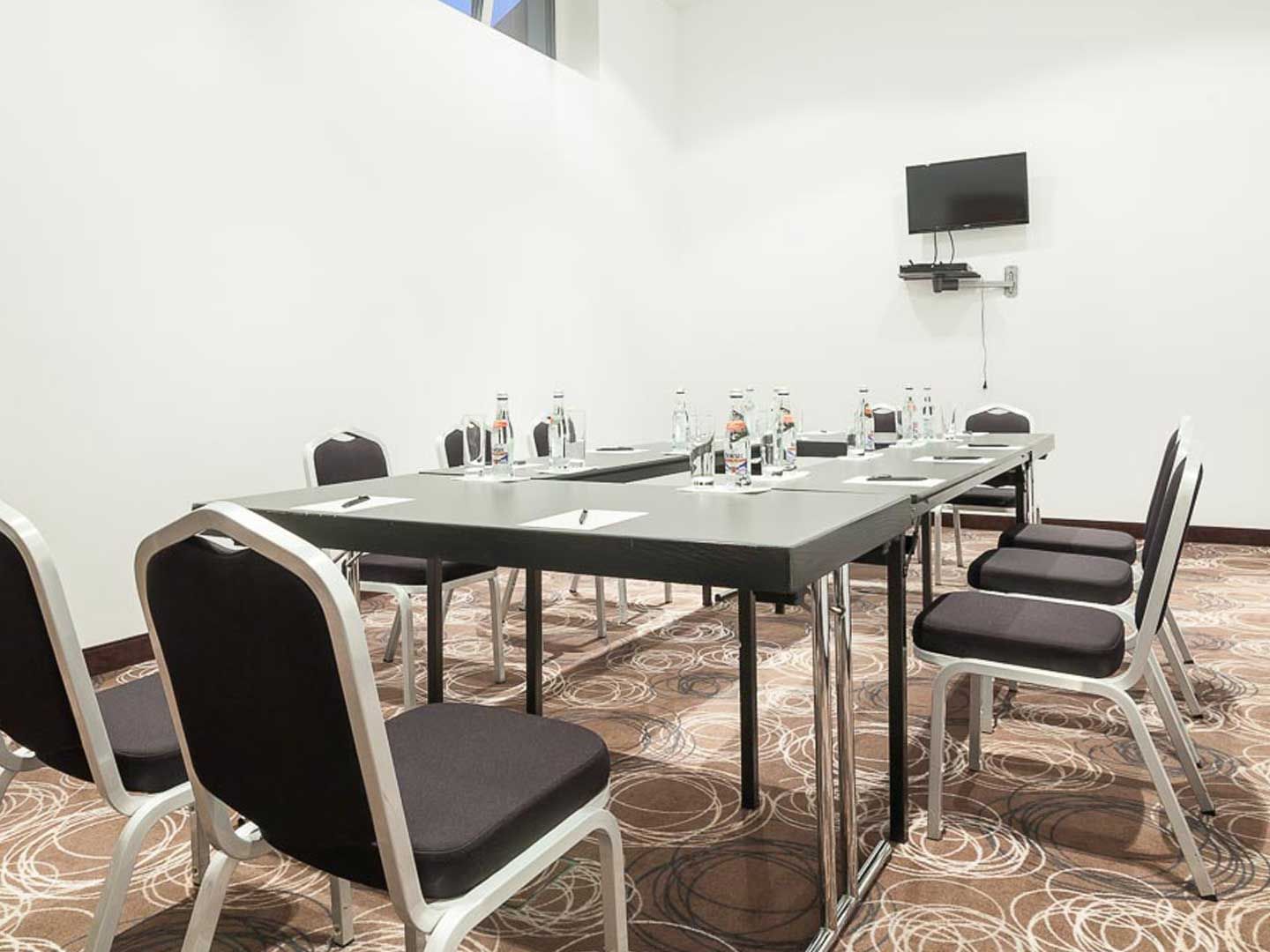 SPORT M/2
This room is well suited for business meetings, small workshops, seminars and private gatherings of up to 20 guests; it offers Wi-Fi access and state-of-the-art audiovisual equipment. The room also provides access to a specially designed foyer, allowing guests to enjoy a coffee and a nibble between work sessions.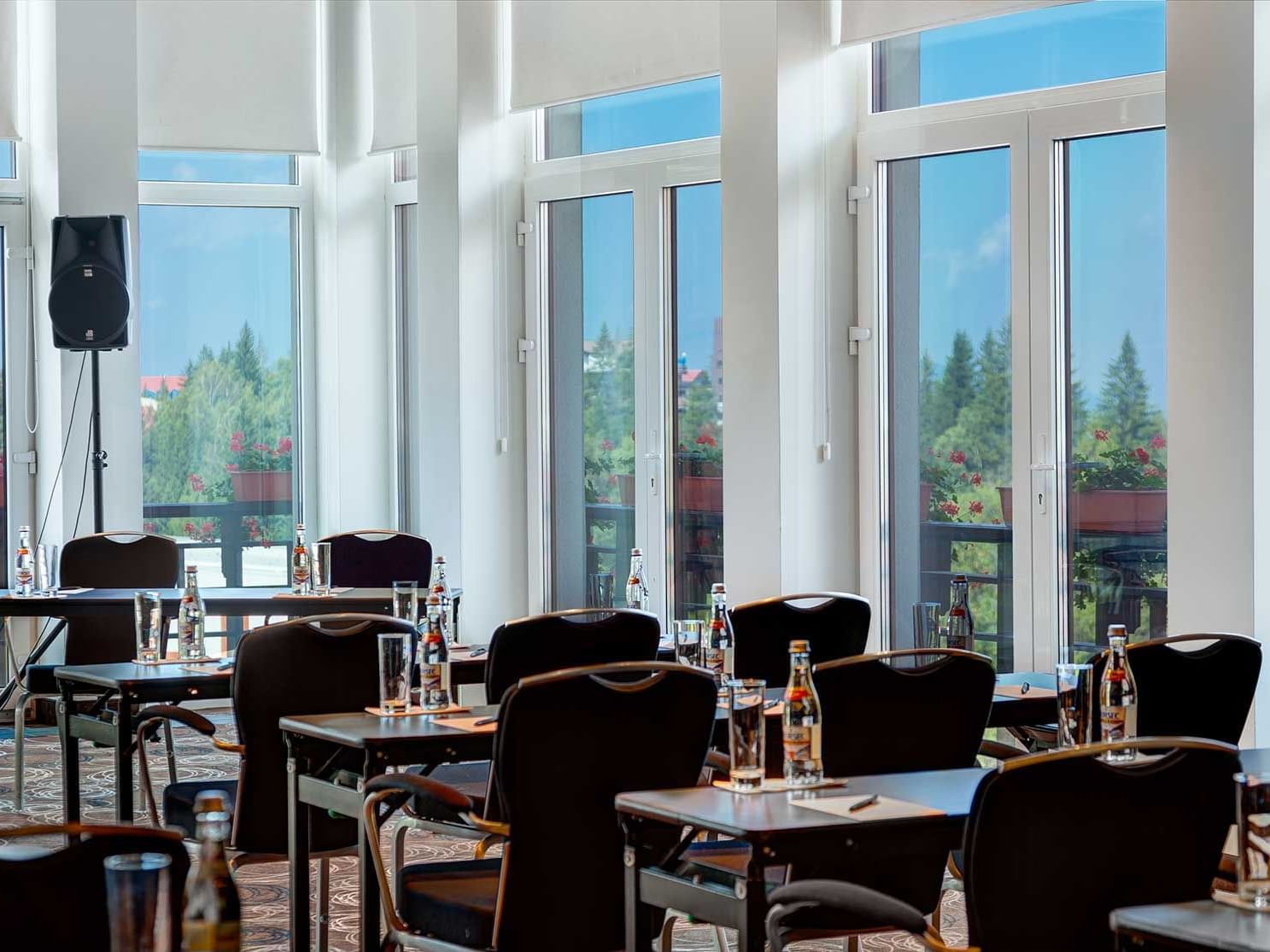 SPORT 4 – 2 MODULAR ROOM
Adaptable to a wide variety of business events due to its modular space, this top-floor conference room combines rustic elements and contemporary facilities with state-of-the-art audiovisual equipment and Wi-Fi access. Offering capacity for over 100 guests, this meeting room provides access to a terrace with panoramic views, as well as an elegant foyer.
CAPACITY CHART
| | | | | | | | | | | |
| --- | --- | --- | --- | --- | --- | --- | --- | --- | --- | --- |
| ROOM | | | | | | | ROOM SIZE | AREA M2 | LOCATION | WEDDINGS ONLY BANQUET |
| Ana Ballroom – 3/4 Modular Room | 500 | 450 | 250 | 150 | - | 250 | 25 X 17,7 X 4 | 450 | 2ND FLOOR | YES |
| The Foyer – Prefunction | 220 | N/A | N/A | N/A | N/A | N/A | 22 X 8,9 X 4 | 200 | 2ND FLOOR | |
| Ana 1 (module of Ana Ballroom) | 150 | 120 | 50 | 40 | - | 70 | 13.9 x 8.9 x 4 | 125 | 2nd Floor | YES |
| Ana 2 (module of Ana Ballroom) | 155 | 140 | 60 | 40 | - | 80 | 15.6 x 8.9 x 4 | 139 | 2nd Floor | YES |
| Ana 3 (module of Ana Ballroom) | 100 | 120 | 40 | 25 | - | 40 | 9.6 x 8.9 x 4 | 85 | 2nd Floor | YES |
| Ana 4 | 100 | 80 | 40 | 40 | - | 50 | 10.6 x 10.8 x 4 | 115 | 2nd Floor | |
| Sport M/1 | 50 | 55 | 30 | 30 | - | 40 | 11,1 X 6,9 X 2,7 | 60 | MEZZANINE | |
| Sport M/2 | 25 | 30 | 10 | 10 | - | 20 | 6,5 X 4,3 X 2,7 | 28 | MEZZANINE | |
| Sport 4 – 2 Modular Room | 130 | 120 | 50 | 45 | - | 60 | 17,9 X 6,9 X 4 | 135 | 4TH FLOOR | |
| Sport 4/1 | 55 | 40 | 40 | 20 | - | 20 | 10.7 x 4.9 x 4 | 65 | 4th floor | |
| Sport 4/2 | 70 | 80 | 30 | 30 | - | 40 | 10.4 x 6.9 x 4 | 75 | 4th floor | |