DETOX EXPRESS
3 NIGHTS STAY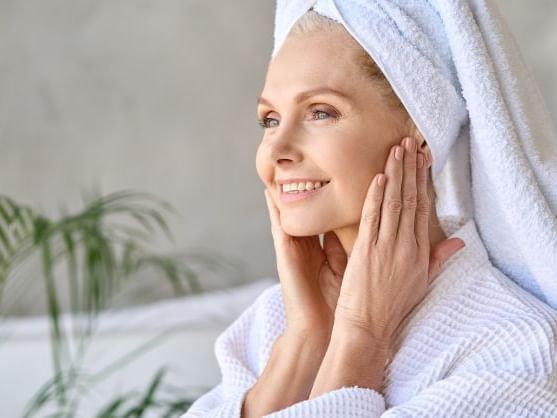 Prepare your body for spring season by detoxifying. We propose a detoxification and relaxation stay, recommended for people who:
sitting in prolonged monotonous positions at the desk in front of the computer and causing back pain, neck pain, headaches, muscle contractions, reduced mobility of the spine and joints
are mentally overworked, stressed, with sleep and mood disorders (anxiety)
they want to prevent burnout syndrome
have mild/moderate symptoms related to degenerative rheumatic conditions at onset (spondylosis, arthrosis), rheumatism, recovery from minor trauma
The Detox Express package includes: accommodation in double room per adult with breakfast included for 3 nights and 4 therapies/day:
• Mud massage 20' x 3 sessions
• Mud bath 20' x 2 sessions
• Bath with plants 20' x 1 session
• Manual Lymph Drainage 50' x 2 sessions
• Reflexology 25' x 1 session
• Serenity Head & Neck massage 25' x 1 session
• Ayurveda face lift 25' x 1 session
• Underwater shower 20' x 1 session
• Aqua Salty Delight
The offer is valid until 15.09.2023 for a minim 3 nights stay. The rate differs depending on the booking period.
Parking included. City tax of 3 lei/adult/night is not included.
For more details and reservations, please contact us at: reservation-hoteleuropa@anahotels.ro or phone 0241 702 818/0241 702 809.