Welcome to Ana Hotels POIANA
in POIANA BRAȘOV
3-star hotel in Romania near Dracula's Castle and Râșnov Citadel
Tucked into the foothill forest of the magnificent Postavaru Mountain, near Braşov, Dracula's Castle and the Râșnov citadel, a charming, and delightfully cozy 3-star hotel awaits. Here, at Ana Hotels Poiana Braşov, the adventure and enchantment of mountain living welcomes you with a friendly, welcoming embrace. Enjoy splendid mountain and forest views, a warm, chalet-typeambiance and a convenient ski in /ski out location with ski equipment rental and a ski school close by.
SPA IN POIANA BRASOV
Our spa provides an extensive range of detox, wellness and massage therapies. Explore our services, or let us create a specific program for your individual needs.
FACILITIES
The benefits of pool therapy are well known and include increased muscle relaxation, increased flexibility, reduced joint pain or recovery from injury. Take part in an invigorating indoor swimming session or relax in our outdoor hot tub and enjoy the healing power of water!
FINE GASTRONOMY AT ANA HOTELS SPORT
Explore our Braşov restaurants
From locally sourced global dining to amazing cocktails and light bites, the dining options here at Ana Hotel Sport are as satisfying as they are stylish. Stop by the Altitude Restaurant, enjoy a drink at the Lobby Bar or just relax in your room with a quick yet delicious snack. Our cuisine is sure to please even the most demanding palates!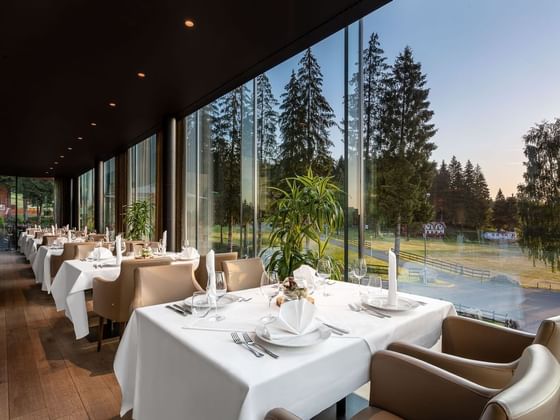 ALTITUDE RESTAURANT
Continuing the 50-year tradition of its predecessor, Sport Restaurant, the recently redesigned Altitude Restaurant is a well-known venue in Poiana Brașov for its incredible views and innovative cuisine.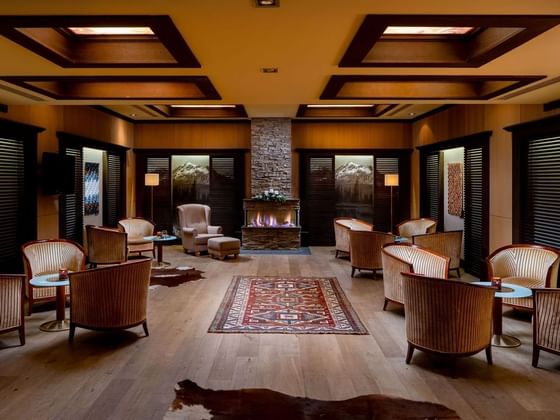 LOBBY BAR
Start your day with one of the best cups of coffee in all of Poiana Brașov at our Lobby Bar, which also offers free Wi-Fi access. Open all day and well into the evening, this is an ideal spot to drop by for a bite during your busy day, or for a friendly après-ski get-together.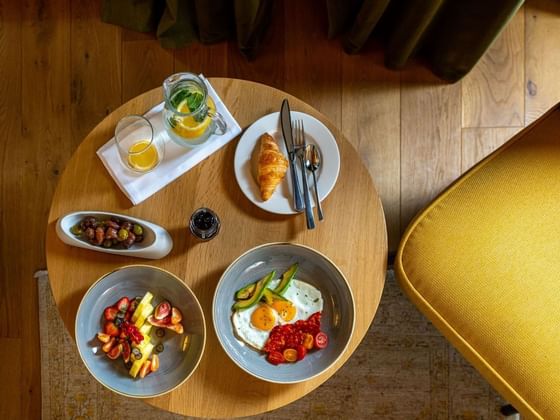 ROOM SERVICE
If you prefer to dine in the comfort and privacy of your room, we'll gladly bring your meal to you! Our Hotel offers room service for your convenience.
MEETING & WEDDING VENUES IN POIANA BRAŞOV
Host successful Braşov events
With 11 versatile meeting rooms and a unique location in central Romania, Ana Hotels Sport provides various settings for business meetings, weddings and events. Most of our meeting rooms provide natural light, and all offer state-of-the-art technology. Organize a seated conference for up to 450 attendees in our Ana Ballroom venue, or a lavish standing reception for up to 500.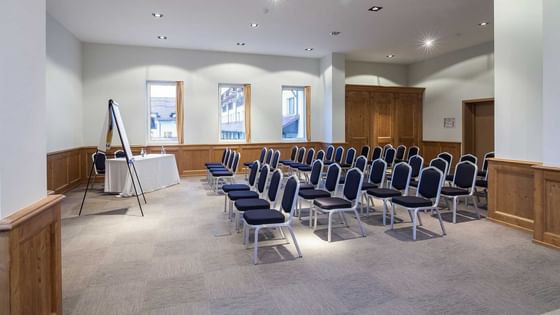 MEETINGS IN POIANA BRASOV
Business meetings are successful and memorable occasions here at our 4-star hotel in Poiana Brasov. Our conference center is one of the most comprehensive in the area, with easily configurable meeting rooms, modern audiovisual facilities and exceptional catering. We offer several boardroom venues for smaller seminars, as well as a ballroom for large conventions and venues for more informal gatherings. During their downtime, your attendees will enjoy discounts at the hotel's on-site spa, as well as easy access to a wealth of outdoor activities and local attractions.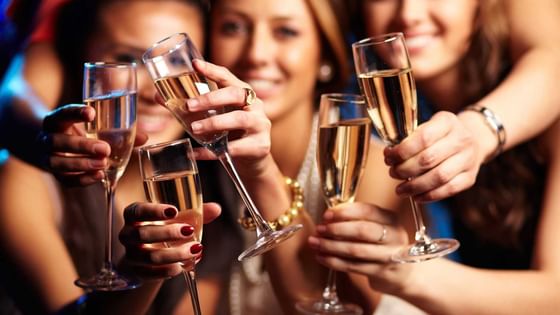 WEDDINGS
Host your special occasion in one of our naturally lit reception venues, overlooking the resort – or exchange your vows outdoors, at the base of the lush mountain; either way, you can rest assured that your wedding here in Poiana Brasov will be truly special. Our experienced wedding planners will assist you in every detail, from menu selection to live music and unique décors.